Audio sample:
https://melodymusicstudios.com/WilsonGuitarBanjoUkuleleBassTeacherNashvilleTN.asp
Wilson is a guitar, banjo, ukulele, and bass teacher, and offers guitar lessons, banjo lessons, ukulele lessons, and bass lessons in Nashville TN, and Hendersonville TN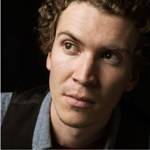 Wilson received a Bachelor of Music from the University of Colorado at Boulder, CO in 2010. He began playing and studying the guitar at the age of ten, and while still in middle school, he began playing in bands and jazz ensembles that continued through high school. At the age of eighteen, he picked up the banjo and studied with a world renowned banjoist for six years. After graduating from the university, Wilson co-founded a band and toured nationally, while releasing an EP and LP over a five year period. In 2015 he launched his solo project and toured nationally. Wilson began teaching in 2009, and along with teaching, he continues to perform locally at weddings and corporate events, among other venues. His styles he offers are jazz, classical, bluegrass, rock, funk, ska, reggae, and Americana.
Personality rating: easygoing