Trumpet and trombone lessons at Melody Music Studios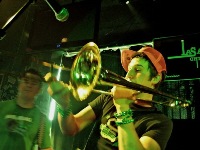 At Melody Music Studios, Trumpet and trombone lessons are fun yet challenging. Our Trumpet and trombone lessons are tailored for the individual for his/her pace and musical styles, whether the student is interested in traditional or by ear Trumpet and trombone lessons. Traditional lessons include technique, exercises, music reading skills and studying specific songs. To learn by ear includes music theory, ear exercises and improvisation.

For Trumpet and trombone instruction we create a positive, you can do it environment and offer styles and songs that are fun and easy to learn while setting the foundation for future lessons. As a student develops, we begin to challenge them with more difficult songs, styles, scales and exercises.